BE A MEMBER OF THE PRINCIPALS' GUILD:
JOIN THE PRINCIPALS' INSTITUTE
As a commitment to education, APSA continues to deliver quality assessment and competence development programs for the academe with the launching of the Principals' Institute in 2009.
In partnership with De La Salle University- College of Education, and California State University, the Principals' Institute is a 2-year educational program consisting of 3 phases designed to help principals or senior teachers who have the potential for leadership and higher responsibility enrich their leadership and management skills, improve instruction through effective supervision, foster curriculum collaboration among faculty, and utilize time and resources effectively to maximize student achievement.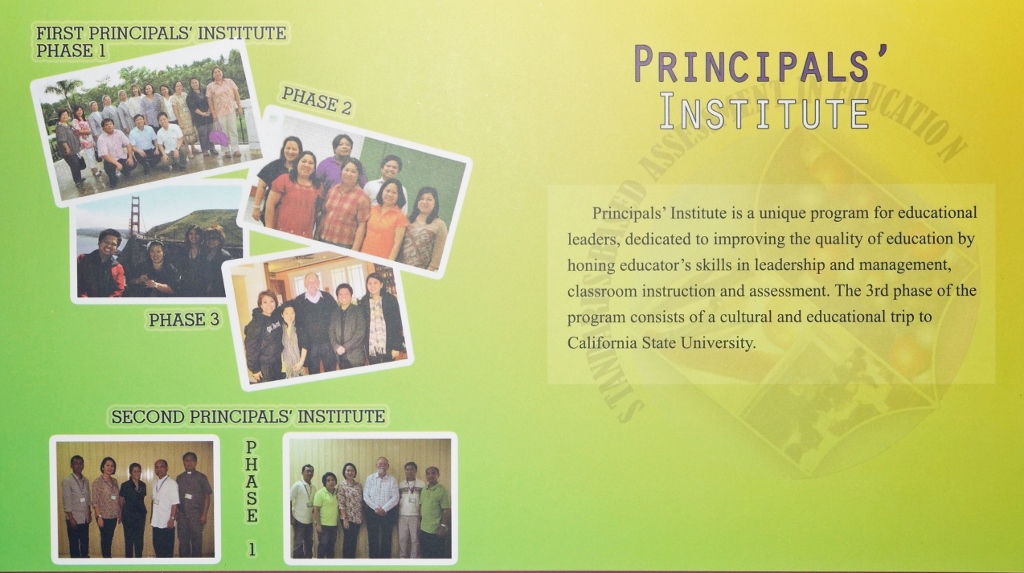 Each phase is a live-in seminar workshop dedicated to complement participants' extant knowledge, competencies and skills with up-to- date theories, concepts, and skills in Curriculum Design and Instruction, Standards-Based Assessment, Instructional Supervision, Strategic Planning, and Management, and in other areas of Educational Leadership and Management.
Participants are guided through a systematic process in using their existing curriculum and assessment data to improve the quality of education in their school. Participants will examine the everyday challenges in everyday life and implications of strategic and instructional leadership with research, implementers in the field, learn how independent school leaders can use these findings to better educate their students.
The culminating phase consists of a two-week educational trip to California State University where participants are able to observe classes, attend short courses on educational leadership with other Masteral and Doctoral students. The travel experience and meeting with other educational leaders provide opportunities to school leaders to exchange ideas and develop personal and professional relationships, as well as broaden their perspectives of education in other parts of the world.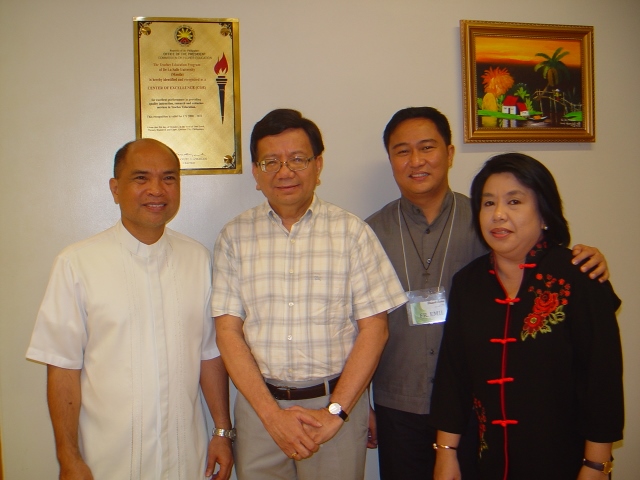 Last May 20-24, 2013, the second batch attended the 2nd phase of the Principals Institute at the Alejandra Hotel in Malate, Manila. In partnership with Dr. John Addy Garcia, Dean of College of Education of DLSU, and Dr. Roland Agoncillo, Chair of Educational Leadership and Management of DLSU, the one-week training involved lecture workshops on Strategic Planning and Management; Supervision of Instructional Programs, and Educational Leadership and Management in Schools.
The training focused on the instructional leadership role of the school leaders in the context of effective school environment. Participants were provided with a strong foundation consisting of research, theory-oriented, and inter-disciplinary approaches that serve as guide in developing their own principles and theories for their management actions.
Dr. Roland Agoncillo, together with Dr. Roberto Borromeo, former Dean of College of Education of DLSU, and Dr. Aldrin Darilag, Professor of DLSU conducted the lecture-workshops.
The members of the 2nd batch of the Principals Institute are Fr. Emmanuel Regalado, Director of Kong Hua School , Cagayan de Oro; Fr. Emil Ascaño, Principal/Rector of St. John's Institute in Bacolod, Ms. Nanette Nicerio, Activity Coordinator of Elizabeth Seton School, Mr. Alexis Macapanpan, Social Studies Subject Coordinator of St. Paul Pasig and Ms. Rose Argana, Directress of Southernside Montessori School.
Participants were also given opportunities to benchmark with other schools when they visited Elizabeth Seton School and De La Salle University during the second phase. In the summer of 2014, the second batch participants will leave for United States to complete the 3rd phase of their program by attending classes at the California State University and visit some private and public schools to observe and interact with the principals and educational leaders.
The principals' institute was initiated by APSA Chairman and CEO Dr. Leticia Asuzano.