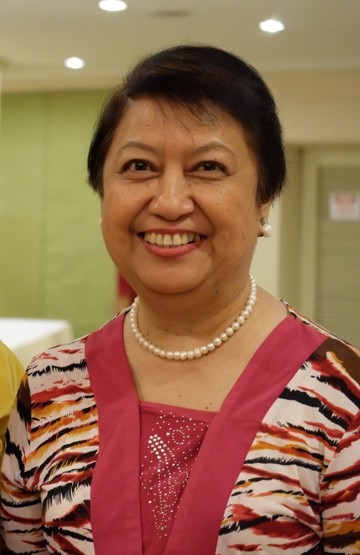 Dr. Rose Salazar-Clemeña named as APSA's new President
The Asian Psychological Services and Assessment (APSA) is pleased to announce the appointment of Dr. Rose Marie Salazar- Clemeña as its new President effective July 1, 2015. Dr. Clemeña, one of the founders and a long-time member of the Board of Directors of the organization, has taken the helm of the organization vice the late Dr. Leticia Asuzano, who passed away last May 24.
Dr. Rose Marie Salazar-Clemeña brings relevant experience and expertise to the company through a proven record of leadership and management. A licensed/registered psychologist and a licensed/registered guidance counselor, Dr. Clemeña is also a certified Counseling, Educational, and Assessment Psychologist by the Psychological Association of the Philippines (PAP). She holds a doctoral degree in Psychology from the University of Minnesota, and a Master's degree in Guidance and Counseling from De La Salle University (DLSU).
Recently awarded by the Professional Regulation Commission as Outstanding Professional in the field of Psychology for 2015, Dr. Clemeña has an illustrious experience in education, which includes 32 years of committed service in DLSU, where she was a University Fellow and Full Professor in the Counseling and Educational Psychology Department (CEPD). She held various administrative positions at DLSU, such as Dean of the College of Education, Chair of the Counselor Education Department, and Co-Director of the Institute for Educational Measurement, Evaluation and Statistics. From 2002-2007, she served De La Salle-College of Saint Benilde, first as Vice President for Academics and eventually as Executive Vice President. Upon retirement, she was granted the title of Professor Emeritus by DLSU. Dr. Clemeña is also the founding President of the School Counselors Circle Inc., a non-stock, non-profit organization serving the training needs of school counselors in the country. She is likewise a past President of the Association of the Psychological and Educational Counsellors of Asia-Pacific (APECA), the Philippine Association for Counselor Education, Research, and Supervision (PACERS), and the PAP.
Over the years, APSA has been a committed partner of the academe in delivering excellent and focused assessment technologies through the Standards-Based Assessment (SBA), and competency development programs and seminars. Under the leadership of Dr. Clemeña, APSA is highly confident that the company will rise to greater heights and fulfill its mission to the satisfaction of all its stakeholders.